The Best 7-1/4" Circular Saw Blades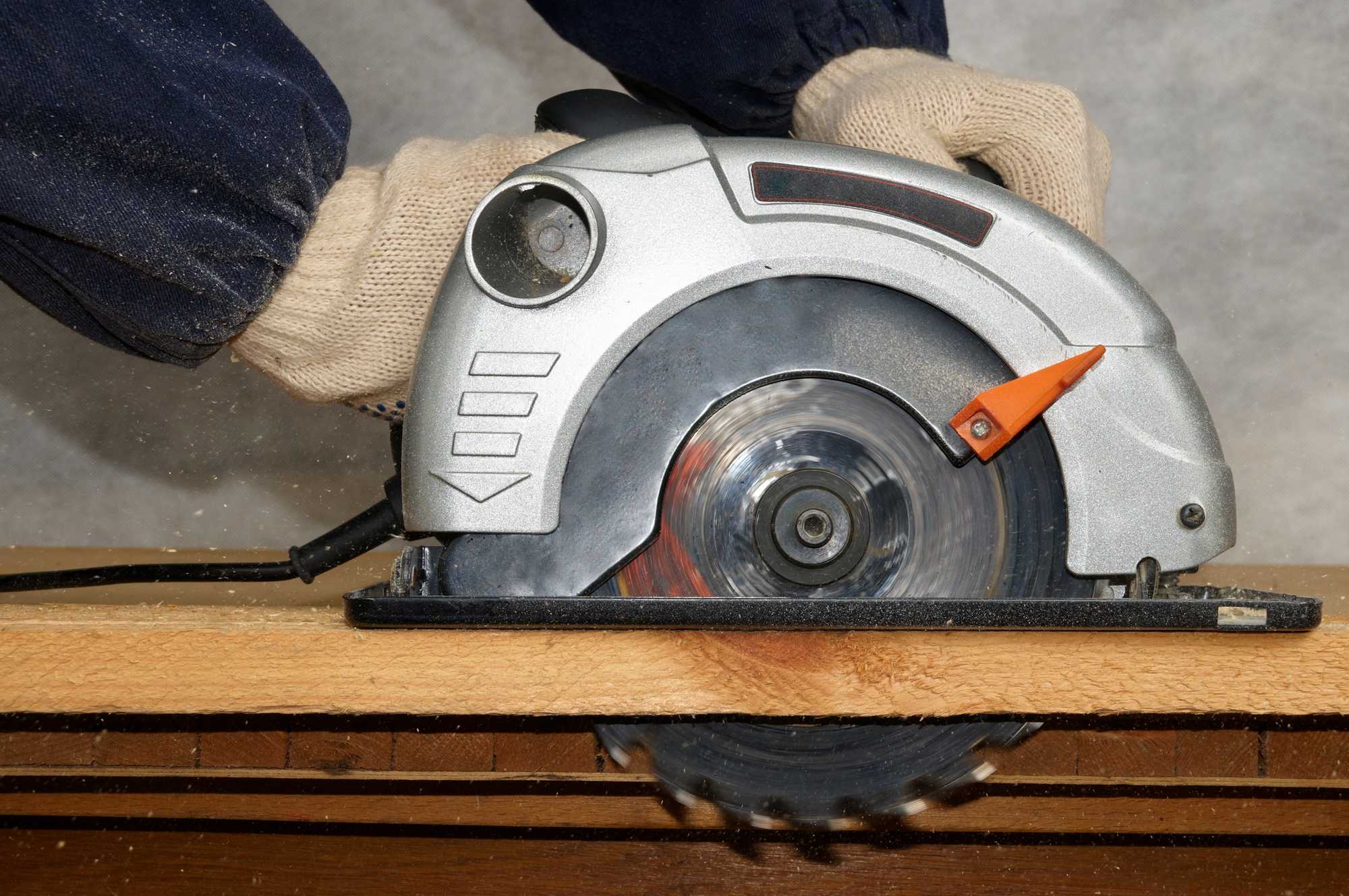 Increase your circular saw's versatility by using the perfect blade for the job at hand.
Circular saws are one of the most common tools for home improvement and DIY tasks. Most models come with a blade already in the package. While these blades do an okay job at many tasks, for the best results you might want to upgrade.
If you find the right blade for the job at hand, you can make those cuts more efficiently and safely. Below, I'll be looking at 7-1/4" diameter circular saw blades. That's the typical size of circular saw you'll find in most garages and tool sheds. And the list includes blades designed both for cutting wood as well as more specialized jobs like metal and masonry.
You might also be interested in reading our guide to choosing a circular saw or our roundups of the top cordless circular saws and corded circular saws on the market.
If you just can't wait, here's a cheat sheet to my picks.
Buying Guide for Circular Saw Blades
The circular saw is a basic tool, but it's extremely versatile. While you might think of it primarily as a tool for making rough cuts in framing and decking material, it can do a lot more. With the right blade, it can cut metal, cement, laminates, and even make fine finish cuts in wood and trim.
The blade that came with your circular saw was probably a basic 24-tooth blade suitable for framing and construction. When you're ready to replace that blade, here's what to look for.
Blade/Hole Diameter
Obviously, you need a blade that will fit your saw. The most common size for circular saws is a 7-1/4" diameter blade. You can generally use a smaller blade on a saw, but you can never go larger. Consult your manual for the specific guidelines for your saw.
The arbor is the shaft the blade mounts on. Typical circular saws have a round 5/8" arbor, and you'll need a saw blade with a hole that matches. A few saws, particularly worm-drive saws, have a diamond-shaped arbor to prevent the blade from slipping with the extra torque they produce. It's common for circular saw blades to have knockouts that produce a diamond-shaped hole. And if you need to mount a diamond-shaped hole on a round arbor, you can purchase an adapter.
All of the blades I list below are 7-1/4" in diameter and have a 5/8" round arbor with a diamond knockout.
Tooth Count
Most circular saw blades have between 18 and 100 teeth, with 24-60 being the most common range. More teeth generally give a smoother cut with less tearout, but at a slower speed. Conversely, fewer teeth results in a much faster cut, but leaves a rougher finish.
When cutting wood, you'll typically want a lower tooth count when doing framing work where the roughness of the cut doesn't matter but speed does. For cuts that will be visible, a higher tooth count will give you a smoother cut that won't need as much sanding.
Higher tooth counts are also advisable when cutting products that are prone to chipping, like plywood and melamine.
Tooth Design
For cutting wood, the alternate-top bevel (ATB) tooth shape is most common. The teeth are cut on a slant, with the direction of the slant alternating with each tooth. This produces a slicing action like a scissors. The teeth are typically angled forward to bite into the wood.
When cutting metal and composites, the teeth may be vertical or even angled backward, as this produces a smoother (and safer) cutting action in these materials. In general, you shouldn't use a blade designed for wood to cut metal, as the results won't be very good and it can be unsafe. For plastics and composites, you might find other tooth configurations like the triple-chip grind (TCG).
Material
Almost all circular saw blades are made of steel, usually with a coating applied to inhibit rust. But the teeth themselves can be either steel or carbide. On more basic blades, the teeth may simply be ground out of the steel blade body itself. But these days, most teeth have small carbide tips fused to them. Carbide is a compound that is more durable and holds a sharp edge longer than steel. Most of the blades I discuss below have carbide teeth for extra durability.
The Top 7 Picks
Let's look at each of these circular saw blades in more detail.
With 40 teeth set in an alternate top bevel (ATB) pattern, this Diablo blade is a great combination/general-purpose blade for all types of wood. It cuts through plywood without the splintering that you get with lower tooth-count blades. And if you're cutting softwood or hardwood, it performs very well at both ripping and crosscutting. For many projects, you'll find you need very minimal sanding on the resulting edges. The thin kerf of about 1/16" lets you cut harder wood with less effort, while wasting less material.
Note that there are two versions of this blade, both still being sold:
The older one is rated to a maximum of 8,000 RPM. It's labeled as the D07040 and the label says it's for "Finish/Plywood".
The newer version is rated up to 10,000 RPM. The label on this one says it's ideal for "Wet Lumber" and the exact model number might vary depending on the packaging. Per the manufacturer, it's the same blade whether it's labeled a D07040A, D07040R, or D07040X.
Both versions are excellent, but if the difference in RPM rating matters to you, be sure to double-check that you receive what you ordered.
Positives
Smooth cuts in both plywood and soft/hardwoods
Thin kerf wastes less material
Highly durable teeth last a long time
Negatives
Some retailers are still shipping the older (8,000 RPM) version
Red coating sometimes smudges off on cut material
You might not think of a circular saw as a tool for fine finishing work. But with the right blade, you can make perfectly smooth cuts in flooring, countertops, and trim. This 60-tooth DeWalt circular saw blade gets rave reviews for the quality of its cuts.
This blade is better suited for cutting hardwoods and laminates than material like plywood. With these harder products, you'll want to take your time and not force the saw. If you let the saw do the work and proceed slowly, you should get a nice smooth cut without any tearout or splintering.
Positives
Very smooth cuts in a variety of hardwoods and laminates
Quieter than many other blades
Negatives
Can generate a lot of heat and burn wood if moved too slowly
Cutting 2-by-4s and other framing timber is one of the most common jobs for a circular saw. This 24-tooth circular saw blade from Freud's Diablo division is ideal for this task. It features a tooth design called Tracking Point that Freud says improves the overall accuracy of cuts and improves blade lifetime up to 5 times. Most customers agree, leading me to recommend this as the best blade for basic framing tasks.
This blade won't stand up to nails very well, as it's really meant for cutting through clean lumber. So if you're doing remodeling and might be cutting through old studs at the same time you're putting up new ones, I'd look at the DeWalt DW3191 instead.
For larger framing projects, you can save some money and hassle by buying this blade in a 2-pack or 10-pack.
Positives
Fast, effortless cutting through most woods including 2x4s
Competitively priced given the quality and brand name
Thin kerf for easier cutting and less waste
Tracking Point design improves cut accuracy
Negatives
Leaves rougher edge than higher tooth-count Diablo blades
More vibration than some similar blades
When doing remodeling or demolition work, you'll be dealing with lots of wood that has nails in it. A reciprocating saw is great at this, but you'll get tired of using it for large jobs like ripping out flooring, breaking down pallets, or cutting reclaimed wood to length. This 18-tooth DeWalt circular saw blade is designed for one thing only: quickly cutting through old wood with lots of nails in it.
The shoulders on the teeth are heavy-duty and shaped not to deflect off nails, but rather cut straight through. While it leaves a pretty rough cut, that's usually not an issue when you're cutting out old wood. You can use the same blade for any rough framing you need to do while you're remodeling. But you'll want to swap it out for a higher tooth-count blade when it comes to doing any finish work.
Positives
Heavy-duty shoulders stand up to nails in wood with no kickback
18-tooth count makes for fast demolition and dismantling of wood
Negatives
Leaves rough cuts, not for precision work
Sometimes all you need is a blade that'll cut basic building materials without breaking the bank. This 24-tooth Makita circular saw blade comes in a 10-pack that is priced less than some single specialty blades! It's a great choice if you've got a big project ahead of you where you'll go through multiple blades. Or if you've got multiple workers to equip.
This blade works great on typical framing lumber (2x4s and the like) as well as pressure-treated decking lumber. The blade isn't as durable as some more expensive models, and won't stand up well to nails, so isn't a good choice for demolition. But for framing a new building or deck, it should get the job done without any fuss. And Makita is a well-known and trusted brand that stands behind their products. At this price, it won't really be cost-effective to resharpen the blade, so plan on disposing of it once it's too dull to use.
Positives
Value priced blade from a reputable brand
Works well on framing and treated lumber
Negatives
Less durable than more expensive blades
Leaves fairly rough cut, mostly suitable for framing
For cutting small pieces of roofing or other thin metal, a hacksaw will probably work just fine. But for a large project, you'll appreciate the power of a circular saw. Using the right blade is crucial, as blades meant for cutting wood will grab and tear thin metal. Aside from leaving jagged, torn edges, this is a safety hazard as the saw gets jerked forward in a random fashion. This 68-tooth Irwin circular saw blade is specifically designed to cut thin steel, and does a superb job at it.
The sweet spot for this blade is thin material like steel roofing of up to 20 gauge. Many customers report being able to cut up to a dozen panels at a time, making quick work of large projects. Rather than tearing at the metal, the tooth shape on this blade gives it a "nibbling" action. This leaves nice, smooth edges without deforming the thin metal.
In a pinch, you can use this blade on thicker material like 1/2" rebar or plate steel. It will cut, but it's not really what this blade is designed for. You'll find that it dulls quite quickly on thick material, so I recommend using it for its intended purpose.
Positives
Cuts through multiple layers of thin steel easily
Leaves smooth metal edges without tearing
Durable, up to hundreds of cuts on thin steetl
Negatives
Dulls quickly on thicker steel than intended for
Melamine and laminates are popular finishing materials for their versatility, but they can be a real pain to cut smoothly. They are very prone to chipping, and even the slightest chip could ruin a workpiece if it's in a visible spot. For these specialty materials, it's worth investing in a circular saw blade meant to do the job right the first time. This "ultra-finish" 60-tooth blade from Freud is just such a blade.
The high bevel angle of the teeth combines with the high tooth count to produce an extremely smooth cut. Some reviewers say it's the smoothest cut they've ever gotten from a circular saw blade.
You could use this blade for any fine finish work, including plywood and trim. But it really shines on those finicky materials like veneered plywood, melamine, and laminates. When you're cutting material like this, be sure to put the "good" side face down. This will minimize chipping and tear-out caused by the blade exiting the cut. Note that this is the opposite of what you would do on a table saw!
Positives
Leaves extremely smooth cuts in laminate, melamine, and other chip-prone materials
Negatives
Quite expensive, best saved for jobs where it really excels rather than general-purpose use
Conclusion
Using the right blade in your circular saw makes it a very versatile tool. Whether you're doing framing, finish work, or cutting specialty materials, you can do it safely and efficiently. And if you're looking to upgrade your saw itself, check out our guide to choosing a circular saw or our roundups of the top cordless circular saws and corded circular saws.
---
Frequently Asked Questions
How many teeth should my circular saw blade have?
Is it worth resharpening my circular saw blades?
Which direction should I mount my circular saw blade?