The Best 7-1/4" Circular Saw Blades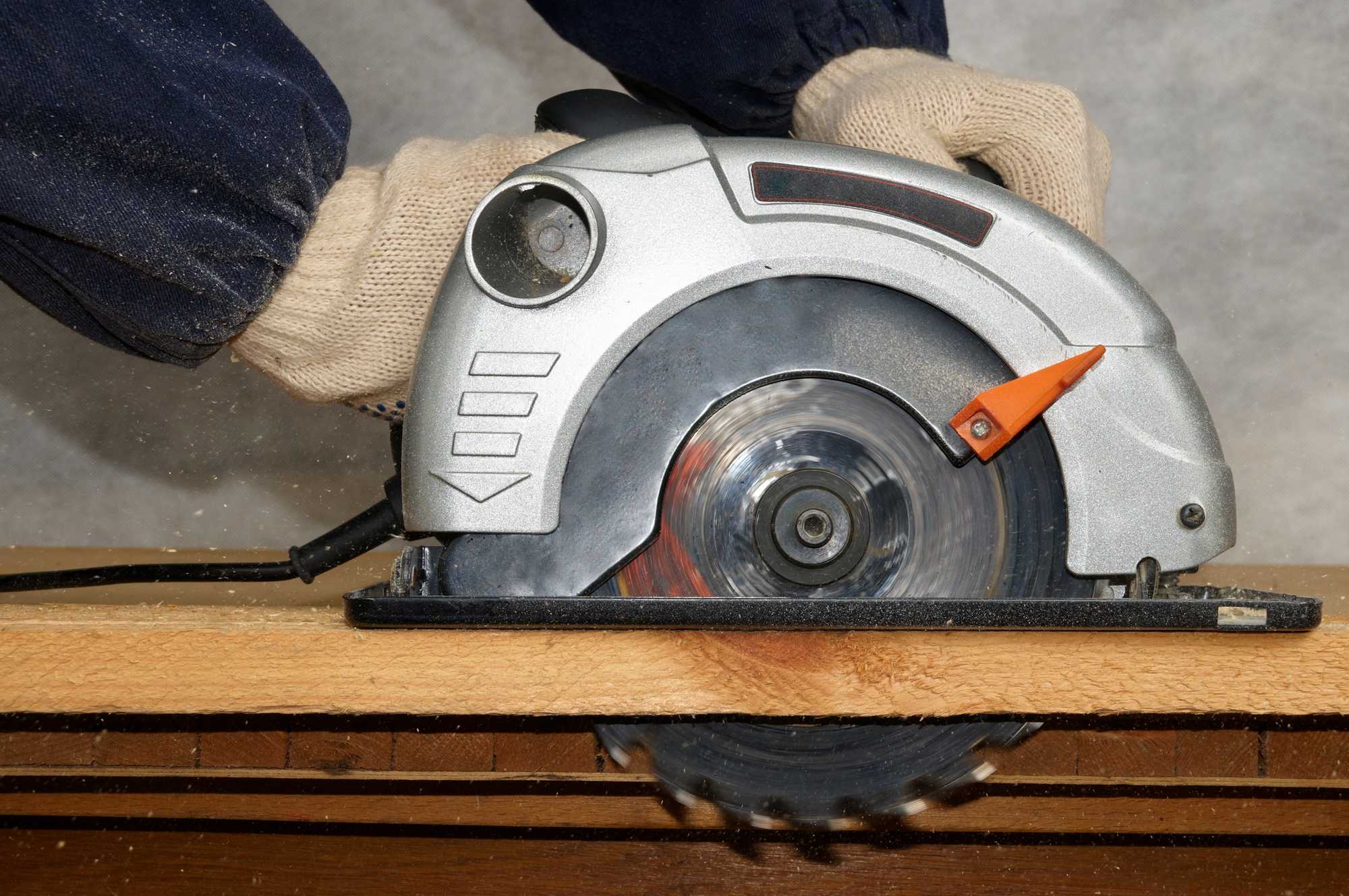 Increase your circular saw's versatility by using the perfect blade for the job at hand.
Circular saws are one of the most common tools for home improvement and DIY tasks. Most models come with a blade already in the package. While these blades do an okay job at many tasks, for the best results you might want to upgrade.
If you find the right blade for the job at hand, you can make those cuts more efficiently and safely. Below, I'll be looking at 7-1/4" diameter circular saw blades. That's the typical size of circular saw you'll find in most garages and tool sheds. And the list includes blades designed both for cutting wood as well as more specialized jobs like metal and masonry.
You might also be interested in reading our guide to choosing a circular saw or our roundups of the top cordless circular saws and corded circular saws on the market.
If you just can't wait, here's a cheat sheet to my picks.
Buying Guide for Circular Saw Blades
The circular saw is a basic tool, but it's extremely versatile. While you might think of it primarily as a tool for making rough cuts in framing and decking material, it can do a lot more. With the right blade, it can cut metal, cement, laminates, and even make fine finish cuts in wood and trim.
The blade that came with your circular saw was probably a basic 24-tooth blade suitable for framing and construction. When you're ready to replace that blade, here's what to look for.
Blade/Hole Diameter
Obviously, you need a blade that will fit your saw. The most common size for circular saws is a 7-1/4" diameter blade. You can generally use a smaller blade on a saw, but you can never go larger. Consult your manual for the specific guidelines for your saw.
The arbor is the shaft the blade mounts on. Typical circular saws have a round 5/8" arbor, and you'll need a saw blade with a hole that matches. A few saws, particularly worm-drive saws, have a diamond-shaped arbor to prevent the blade from slipping with the extra torque they produce. It's common for circular saw blades to have knockouts that produce a diamond-shaped hole. And if you need to mount a diamond-shaped hole on a round arbor, you can purchase an adapter.
All of the blades I list below are 7-1/4" in diameter and have a 5/8" round arbor with a diamond knockout.
Tooth Count
Most circular saw blades have between 18 and 100 teeth, with 24-60 being the most common range. More teeth generally give a smoother cut with less tearout, but at a slower speed. Conversely, fewer teeth results in a much faster cut, but leaves a rougher finish.
When cutting wood, you'll typically want a lower tooth count when doing framing work where the roughness of the cut doesn't matter but speed does. For cuts that will be visible, a higher tooth count will give you a smoother cut that won't need as much sanding.
Higher tooth counts are also advisable when cutting products that are prone to chipping, like plywood and melamine.
Tooth Design
For cutting wood, the alternate-top bevel (ATB) tooth shape is most common. The teeth are cut on a slant, with the direction of the slant alternating with each tooth. This produces a slicing action like a scissors. The teeth are typically angled forward to bite into the wood.
When cutting metal and composites, the teeth may be vertical or even angled backward, as this produces a smoother (and safer) cutting action in these materials. In general, you shouldn't use a blade designed for wood to cut metal, as the results won't be very good and it can be unsafe. For plastics and composites, you might find other tooth configurations like the triple-chip grind (TCG).
Material
Almost all circular saw blades are made of steel, usually with a coating applied to inhibit rust. But the teeth themselves can be either steel or carbide. On more basic blades, the teeth may simply be ground out of the steel blade body itself. But these days, most teeth have small carbide tips fused to them. Carbide is a compound that is more durable and holds a sharp edge longer than steel. Most of the blades I discuss below have carbide teeth for extra durability.
The Top 7 Picks
Let's look at each of these circular saw blades in more detail.
Conclusion
Using the right blade in your circular saw makes it a very versatile tool. Whether you're doing framing, finish work, or cutting specialty materials, you can do it safely and efficiently. And if you're looking to upgrade your saw itself, check out our guide to choosing a circular saw or our roundups of the top cordless circular saws and corded circular saws.