The Best Corded Circular Saws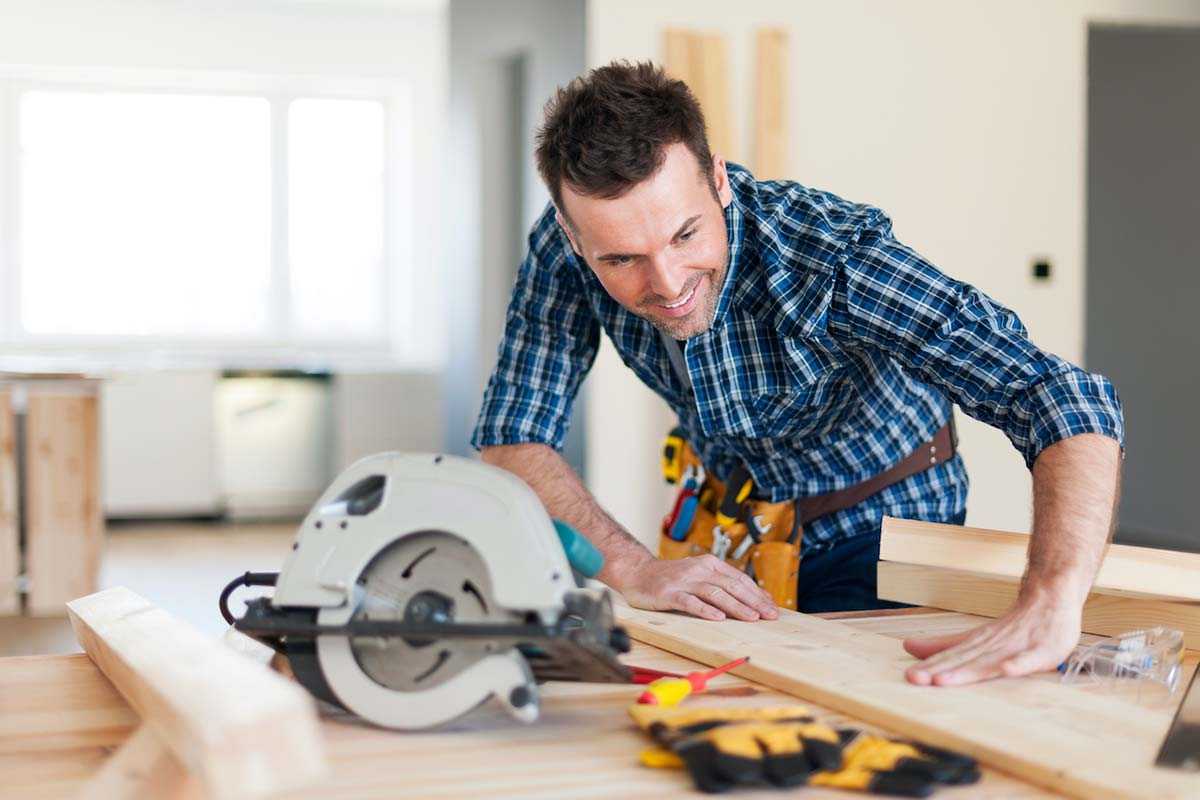 In the market for a corded circular saw? We've rounded up the best of the best for you! Read our no-nonsense reviews to find the right one for you.
Corded circular saws have lost some market share to their cordless cousins, but they still have a number of advantages. They usually provide more torque, making it easier to cut through thicker or harder wood. You won't worry about running out of battery juice in the middle of a project. And, feature-for-feature, they're typically considerably cheaper. As long as you know you'll have an electrical outlet nearby, a quality corded saw will serve you well for many years.
I've put together a review of 7 of the best tools on the market today. If you're in a hurry and just want to know what to buy, I recommend the following:
Features to Look For
I've tried to highlight the most important features here, but you can find more information in our complete guide to choosing a circular saw.
Related: Choosing a Circular Saw: A Complete Buyer's Guide
Blade Diameter
The most versatile blade size for corded circular saws is 7 1/4". This will let you handle any typical material you'll use in home improvement or DIY projects. It also gives you a large number options when it comes to buying saw blades for specific jobs. You can learn more at our complete guide to circular saw blades.
Circular saws also come in smaller blade sizes, including a couple in the list below. The smaller blade limits the thickness of material, but these saws may be smaller and lighter. This makes them more comfortable to use for extended periods of time, and they're often cheaper as well.
If you'll only be sawing thinner material (up to the thickness of a 2x4), you can consider the smaller blades. But if you have heavier demands of your circular saw, you'll want to stick to a 7 1/4" blade.
Blade Side
Many circular saws have the blade mounted on the right as you hold the saw in front of you. This is known as a "blade-right" design. While this design works just fine, it does have one drawback. Since most people push the saw with their right hand, it puts the blade on the opposite side of the saw from you when you're using it. This can make it tricky to see the blade to ensure you are cutting straight along your intended line. One solution is to push the saw with your left hand, but many people find that awkward.
Another solution is to buy a saw with the blade mounted on the left (a "blade-left" design). That way, you can easily check to make sure you're on course as you saw. I've called out some blade-left saws below. If you're not sure which you prefer, consider borrowing one of each before you make a purchase.
The 7 Best Corded Circular Saws
The saws below, in my opinion, are the best ones on the market today. But what's best for one person might not be best for another. So please read my reviews below to find the one that's best for you.
Conclusion
Any of the saws listed above will make the majority of cuts the average DIYer or home improvement buff needs. I hope I've helped you find the one that meets your needs the best. If you're still not sure, head over to my complete guide to choosing a circular saw for a more in-depth look at all the features you might care about.