The Best Cordless Circular Saws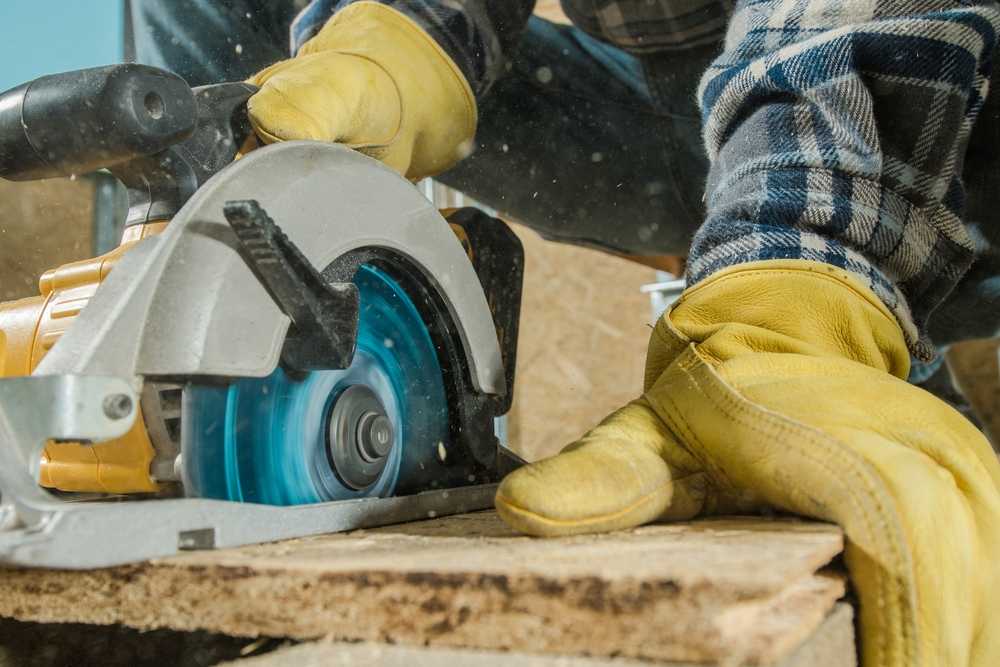 In the market for a cordless circular saw? We've rounded up the best of the best for you! Read our no-nonsense reviews to find the right one for you.
Today's cordless circular saws offer all the features of corded saws without the limitation of needing a power outlet nearby. This guide will lead you to the best options on the market right now. I've included a brief summary of the important features below. But if you want all the details, be sure to check out our complete guide to choosing a circular saw.
If you're in a hurry and just want to know what to buy, I recommend the following:
Features to Look For
I've tried to highlight the most important features here, but you can find more information in our complete guide to choosing a circular saw.
Related: Choosing a Circular Saw: A Complete Buyer's Guide
Batteries
It's no surprise that the battery technology is one of the most important features to consider for cordless tools.
You'll notice that different cordless circular saws use batteries with different voltages. In general you'll need to pair the saw with a battery of the same voltage. A few batteries (such as DeWalt's FLEXVOLT line) support multiple voltages for use with different tools.
The voltage is the main factor behind how much torque the saw can generate. This in turn dictates the thickness and hardness of material it can cut through. You should think about what projects you're likely to use the saw on. While there are no hard-and-fast rules, use these guidelines:
12 volt cordless circular saws will generally have smaller blades (less than 6" in diameter). They're more suitable for thinner material such as flooring, paneling, and hobby materials. I haven't listed any in this round-up because I'm focusing on saws that can take on a wider range of projects.

18-24 volt saws come in a range of blade sizes, including the most common, 7 1/4" diameter. They'll suffice for most home improvement or DIY jobs such as cutting plywood or lumber like 2x4s.

60 volt saws sit at the top end and target professionals. They're on par with traditional corded circular saws in terms of power. This lets them tackle more demanding tasks, including thicker lumber and hardwoods.
The higher the voltage, the heavier the batteries tend to be. The difference isn't huge (say, 1 1/2 pounds versus 1/2 pound), but you will notice it if you're using the tool all day. If you're smaller or on the, shall we say, less-buff side, this might be a consideration.
If you have other cordless tools, you've already invested in a set of batteries and chargers. Consider looking for a cordless circular saw that uses the same system. You can buy the bare tool itself for a lot less than a kit that includes a battery and charger. But you might find that the features or power of the saw you want are worth owning more than one system.
Blade Diameter
The most versatile blade size for cordless circular saws is 7 1/4". This will let you handle any typical material you'll use in home improvement or DIY projects. It also gives you a large number options when it comes to buying saw blades for specific jobs. You can learn more at our complete guide to circular saw blades.
Cordless circular saws also come in smaller blade sizes, including a couple in the list below. The smaller blade limits the thickness of material, but these saws may be smaller and lighter. This makes them more comfortable to use for extended periods of time, and they're often cheaper as well.
If you'll only be sawing thinner material (up to the thickness of a 2x4), you can consider the smaller blades. But if you have heavier demands of your cordless circular saw, you'll want to stick to a 7 1/4" blade.
Blade Side
Most cordless circular saws have the blade mounted on the right as you hold the saw in front of you. This is known as a "blade-right" design. While this design works just fine, it does have one drawback. Since most people push the saw with their right hand, it puts the blade on the opposite side of the saw from you when you're using it. This can make it tricky to see the blade to ensure you are cutting straight along your intended line. One solution is to push the saw with your left hand, but many people find that awkward.
Another solution is to buy a saw with the blade mounted on the left (a "blade-left" design). That way, you can easily check to make sure you're on course as you saw.
Blade-left cordless circular saws are beginning to appear on the market, but they're still in the minority. If you haven't used one before, it might be worth trying to borrow one to see if it's a feature you care about.
The Best Cordless Circular Saws
I think the saws below represent the best options on the market today. But "best" is different depending on your needs and budget. I'll try to help you understand which one of them is truly the best for you.
Conclusion
Any of the saws listed above will make the majority of cuts the average DIYer or home improvement buff needs. I hope I've helped you find the one that meets your needs the best. If you're still not sure, head over to my complete guide to choosing a circular saw for a more in-depth look at all the features you might care about.