The Best Table Saw Fences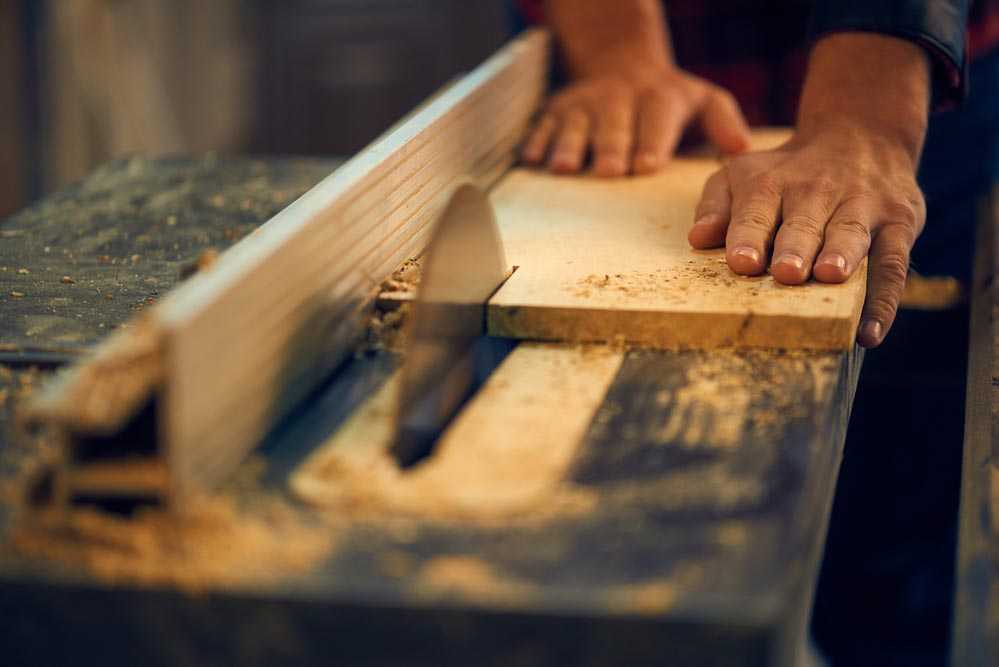 A new table saw fence can make your current table saw feel like a completely different machine. We'll walk you through some of the best choices on the market.
If precision matters in your woodworking, you may want to consider a third-party table saw fence to replace the one that came with your table saw. The quality of the manufacturer-supplied fence systems varies widely across the industry. Customers commonly find that they seem difficult to adjust precisely, don't stay accurate from cut to cut, or suffer other problems. I've put together a list of some of the top aftermarket fences suitable for most woodworkers with a home shop.
If you just want one product to check out, I think the Shop Fox W2005 Fence with Standard Rails is the best all-around choice for most people.
If you already know you want a new table saw fence, read on for my top picks. But if you have questions about whether a new fence makes sense for you, jump down to my buying guide.
The Top 5 Table Saw Fences
Buying Guide
You probably have some questions about buying a new table saw fence. After all, it's something that most of us will do once or twice in our lives. Once you've paired a quality table saw with a great fence, both of them should last for decades.
Why Buy an Aftermarket Fence?
Basically, to save time and money.
Most table saws come with rip fences that seem just "good enough." They basically do the minimum required of them. You will often find that they aren't quite as precise as you like. They often arrive not quite straight, or else they don't stay straight reliably under the force of wood pushing against them.
In the end, you often find yourself with a ruler or tape measure measuring along the fence. This takes up valuable time—even more if you need to re-check frequently between cuts. If the fence has a bit of give in it, you might still end up making the wrong cut. At best, this wastes time—at worst, you may ruin your wood.
For all these reasons, it makes sense to have a fence that you know you can position once and have it stay accurate. All the fences I list in this article will give you that peace of mind. Each of them has its pluses and minuses, but none of them will have you constantly double-checking with a ruler.
Can I Install an Aftermarket Fence on My Table Saw?
Probably, unless you have a compact jobsite table saw. But you may need to do a little upfront work. Two factors come in to play: size and mounting.
Size
Almost all aftermarket table saw fences target saws with tables that measure 27" from front to back. Table saw makers have more or less standardized on this size. Fence manufacturers typically build in a little tolerance for slight variations—maybe up to 1/2" or so depending on the model. That fits the vast majority of contractor and cabinet table saws on the market.
So if your table saw measures more than about 27 1/2" from front to back, it's unlikely these fences will fit. If it measures slightly under 27", you can probably fashion a shim to hold the rail and make it work.
But they won't fit on portable jobsite table saws that often measure around 21-22" deep.
Mounting
Most these fences come as a system that includes both the fence and rails that attach to the front and back of your saw. These will replace the rails that came with your saw. Saw manufacturers differ on where the holes for mounting fence rails ought to be. While you'll find some common layouts, none have universal adoption.
If you buy a fence from the manufacturer of your saw, most likely it'll just work. Otherwise, prepare to drill some new holes in your saw's cabinet to mount the rails. This might seem daunting, but quality fences come with instructions on how to lay out your holes. You'll want to take time with this, double- and triple-checking the entire layout before drilling. Consider using clamps to hold the rails on your saw while you move the fence into different positions. You want to make sure that it moves smoothly and precisely everywhere before you commit to drilling a hole.
Some fences come with a drill bit to drill the holes and a tap to thread the whole so you can mount the rail. These are often on the less sturdy (read: cheaper) side, and might not be up to the task. In that case, or if the fence ships without any, you might need to use your own drill bits and taps. (Or pick up a cheap set at a home improvement center.) You'll want to make sure to use the sizes indicated in the instructions.
What Features Do I Need?
Any rip fence ought to align precisely and stay securely in that position until you move it. All the fences I've mentioned here will do that. Beyond that, though, there are some differences to consider.
Rip Capacity
The fences come with rails of a particular length. And the fence positioning mechanism itself takes up some space. Together with the layout of the mounting holes, these will determine how far you can position the fence from the blade.
All the fences I've chosen will give you at least 25" of capacity to the right of the blade. That gives enough room to rip a 4'x8' piece of plywood down the middle. And some will give you up to 50" of capacity, a must if you make large cabinets.
Bear in mind that you need to have the space to actually put the saw with these large rails attached. In some cases, the rails stretch up to 7' long. And you'll need to make sure you have enough support under the rails that the saw doesn't become top-heavy. Make sure to check that before you use it (with some wood on top but without the saw plugged in).
Weight
All else equal, longer rails will weigh more than shorter ones. But the rails vary considerably in design and construction. When you add the weight of the fence itself in, these systems can add between about 35 and 75 pounds to your saw.
If you have a cabinet saw that never moves, this probably doesn't matter much. Just make sure you have enough support under the rails, and you can make them as long as you want.
A lot of us have smaller shops, and need to move our equipment around. Make sure the added weight doesn't make your contractor table saw too "tippy". You'll need to figure out a way to support the rails but still allow for moving the saw.
Conclusion
I think almost anyone would be happy with the Shop Fox W2005 Fence with Standard Rails. But each fence has its advantages and disadvantages. I hope I've given you all the information you need to choose the table saw fence just right for you!