The Best Table Saw Miter Gauges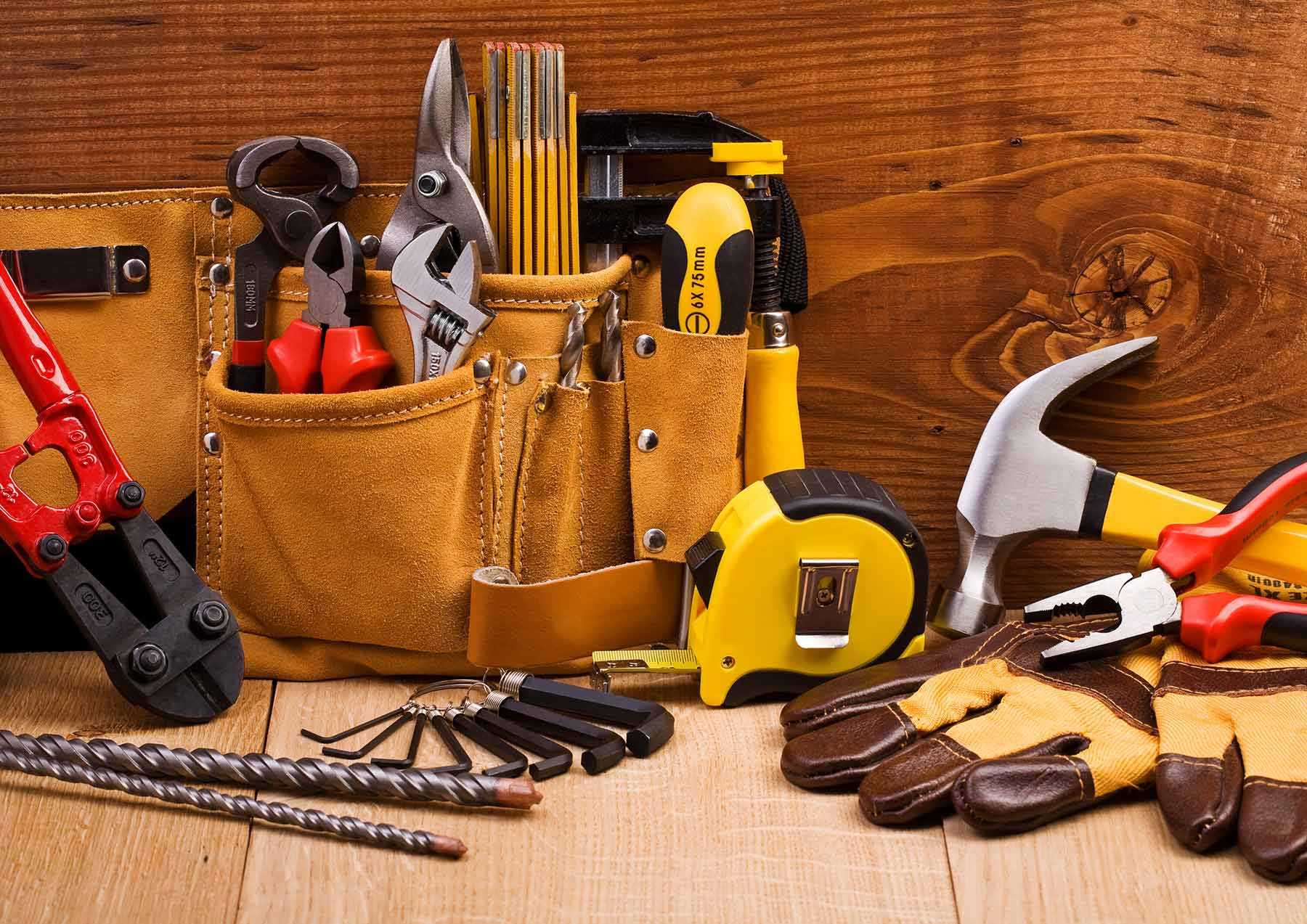 Replacing the stock miter gauge is a great upgrade for your table saw. Read our guide to the best miter gauges on the market!
You got your brand new table saw home–congratulations! You're ripping lumber like crazy, no problem. Now it's time to do some crosscuts. Uh oh, the miter gauge is wobbling a bit in its slot. Well, you can always hold it tight against the side, probably… Time to cut some 45-degree miters, and it looks like you need to guess whether you've got the arrow lined up correctly. Maybe nobody will notice the gap in that picture frame…
Sadly, this probably sounds familiar. Most table saws, especially portable jobsite saws, come with mediocre miter gauges, at best. If you need any kind of precision in your work, you'll probably want to replace it with an aftermarket model.
If you want to skip straight to my recommended picks:
Most Affordable: The POWERTEC 71142 packs a lot of features, though it does not have quite the level of precision of more expensive models.
Best Overall Value: The Kreg KMS7101 is a precise miter gauge with a lightweight fence and stop block.
Premium Choice: The INCRA Miter 1000HD combines the precision of positive stops every 1°, 1/10° accuracy with a Vernier scale, and 1/32" accuracy on a fence that extends up to 31".
Otherwise, read on for my guide to the best miter gauge for your table saw!
What to Look For
You've at least seen the miter gauge that came with your table saw. But if you're just starting out, you might not know exactly what to use it for. Or why, sadly, you're probably struggling to get accurate results using the one that was in the box. Before we get to my picks for the best replacement, let's talk about why you need one at all!
Most cuts on your table saw fall into two basic categories. Rip cuts are cuts made "the long way", with the grain of the wood. If you're cutting sheet goods like plywood, there won't be a particular grain, but typically one dimension will still be longer than the other. You make these cuts using your rip fence, keeping one long edge tight against the fence while the blade cuts the opposite edge.
Crosscuts are cuts made "the short way", against the grain of the wood, or the shorter dimension when cutting sheet goods. You don't want to use the rip fence for these cuts. The physics involved (leverage!) make it too hard to keep the short end tight against the fence. This leads to twisting the wood, which in turn can cause the piece to bind between the fence and the spinning blade. When this happens, the result is a dangerous accident called kickback.
To make accurate crosscuts, you'll often turn to a miter gauge. At its simplest, this is just a bar that rests in and slides along a miter slot running parallel to the saw blade across the table. A head with a flat face for pushing the wood is attached to the bar. By holding or clamping the wood to the face of the head, you can push it straight past the blade. And by pivoting the head you can make precise cuts at any angle you choose.
Well, that's the theory, at least…
What's Wrong With My Miter Gauge?
Table saw manufacturers lavish attention on table tops, rip fences, safety features, and intricate portable stands. But it sometimes seems like they're in a competition to see who can bundle the worst miter gauge with their saws. Almost no table saws win praise for their miter gauges. And portable jobsite table saws, which are the most popular with home hobbyists and DIYers, are the most glaring offenders.
These miter gauges often don't fit snugly in their slots, so they wobble as you push them forward, resulting in imprecise cuts. The heads are usually cheap plastic and often introduce some extra wobble of their own. And even if they don't wobble, it's usually next to impossible to accurately set them their angle for anything other than a right angle cut, and sometimes not even that!
These miter gauges work fine for rough cuts like framing lumber, or for cuts that you plan to clean up later. But if you prefer clean, accurate cuts right off the saw, you'll want to look for a third-party miter gauge with the features you need.
Miter Gauge Features
The three main features of a miter gauge are the bar, the head, and an optional fence.
The Bar
The miter bar is the piece, usually made of metal, that slides through the miter slot. Almost all table saw miter slots are 3/4" wide and about 3/8" deep. There are a few exceptions, though, so measure yours if in doubt. Some smaller table saws, notably some Craftsman models, have 5/8" miter slots, and you'll need a miter gauge sized accordingly.
Some miter slots are completely rectangular when you look from the end. Others have small slots running along the bottom on either side, so they're shaped like an upside-down T. The idea behind these T-slots is that the corresponding tabs on the bottom of the miter bar will keep the miter gauge from falling out or tipping up accidentally.
You can use a plain rectangular miter bar in a T-slot, though you won't gain any benefit from the T-slots. But you can't use a T-slot miter bar in a rectangular slot since there's nowhere for the tabs to fit. As a result, most third-party miter gauges have rectangular bars, so they can be used in either kind of slot. But you can find T-slot versions if you really want one.
Aside from the overall shape, the most important thing about the bar is that it fits snugly in the slot for accurate cuts. Although the slots are nominally 3/4" wide, the precise width varies from manufacturer to manufacturer. And, depending on the quality of their machining, even from saw to saw within a particular model.
Quality miter gauges have a mechanism for fine-tuning the width of the miter bar at multiple points to keep it snug. You'll need to do this as part of setting up the gauge for use with your saw.
The Head
The protractor head attaches to the miter bar and slides across the table of your saw. It can be pivoted to hold a workpiece at different angles so you can make miter cuts of at least up to 45°, and maybe more, depending on the model. The most important qualities of the head are that it stays securely in place and that it lets you set exactly the angle you want to cut.
Cheaper miter gauges require you to line up an arrow with an angle marking visually. This is error-prone and makes it difficult to get the same angle every time. A high-quality miter gauge head will have physical stops (or detents) at specific angles. These let you quickly set it to an angle and be confident you are cutting the same angle every time.
The most important angles are 0°, or straight across, for making perfectly square cuts, and 45°, for making mitered corners that match up for a right angle, as in a picture frame. Many miter gauges also have stops at 22.5°, for making 45° joints.
Note that some manufacturers label the straight-across position as 90° and count down from there rather than up from 0°. Using this system, the 22.5° stop would be at 67.5°. But 45° will obviously be 45° in either case!
You shouldn't even consider a miter gauge that doesn't have detents at the most common angles. And the best ones will have more stops, maybe every 5° or even every degree between 0 and 90. For increased precision, they may also feature Vernier scales that provide accuracy down to 0.1°.
The Fence
The head itself is usually only a few inches wide. This doesn't give you a lot of area to securely hold the workpiece against the head. You'll usually want a fence that attaches to the head and extends out in either direction to push the workpiece cleanly past the blade.
You can easily make your own fence out of a straight piece of lumber. Most miter gauge heads have holes or slots for attaching a home-made fence using screws or bolts. You can attach clamps for holding the workpiece against the fence. And you can add stop-blocks to make sure you're cutting multiple pieces all to the exact same length.
Higher-end miter gauges will come with their own fences. These are typically made of aluminum and may come with their own clamps or stop blocks. They'll usually also feature a measuring tape to help you set up cuts of a particular length. The more elaborate ones are extensible, so you can adjust their length to support different sizes of material.
Enough background! Which replacement miter gauge is right for you?
The 7 Best Table Saw Miter Gauges
Any of the products below will be a huge step up from the miter gauge that came with your table saw. But you might not need or want all of their features, so I'll help you pick the one that's right for your budget.
Conclusion
All of these miter gauges represent a clear step up over the typically mediocre product bundled with table saws.
If you plan to build your own custom fence, or you'll use it infrequently, the standalone miter gauges will likely be all you need.
If you'll make heavy use of the miter gauge and want a fence that allows you to make precise, repeatable cuts, I recommend either the Kreg or Incra miter gauges. The Incra products give you a variety of choices depending on how many options you want for positive angle stops. Think about the kind of work you'll be doing, so you pay only for the options you really need!